Martin Auber, Christina Müller

EVs deliver RNAs, which have been implicated in phenotypic modulation of target cells. We are investigating the role of small RNAs associated with oligodendroglial EVs in neural plasticity and modulation of the oligodendroglial microenvironment. However, the topological and functional integration of RNAs as EV-cargo is more and more under debate in the field. Based on a rigorous RNA-Seq strategy, designed to exclude exogenous confounders, we are profiling small RNAs present in oligodendroglial EVs. Our aim is to identify RNA-binding proteins responsible for RNA sorting to EVs during EV-biogenesis and the mechanisms of RNA recovery in target cells.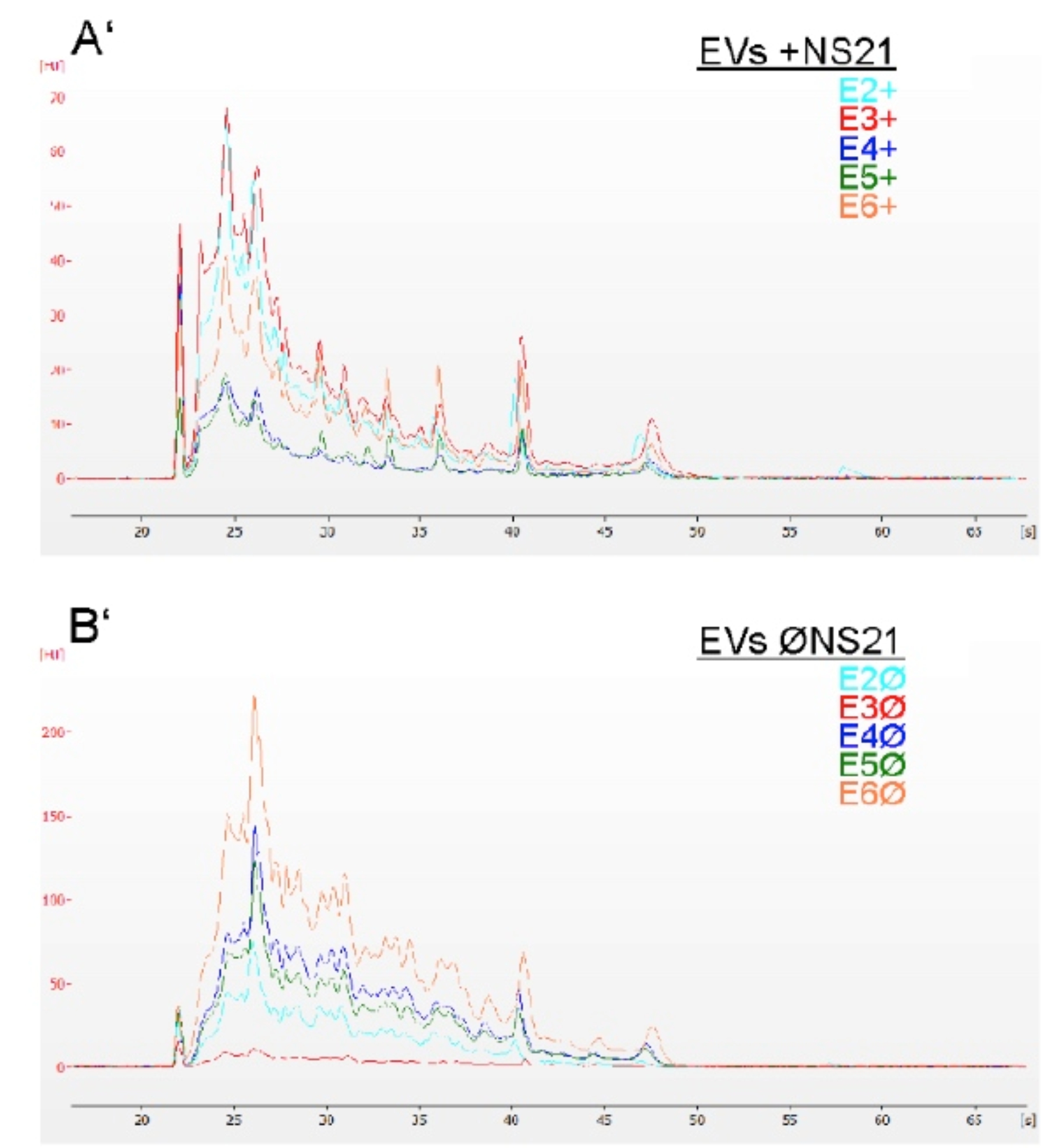 Relevant Publications
Serum-free media supplements carry miRNAs that co-purify with extracellular vesicles. Auber M, Fröhlich D, Drechsel O, Karaulanov E, Krämer-Albers EM.  J Extracell Vesicles. 2019 Sep 9;8(1):1656042. doi: 10.1080/20013078.2019.1656042. PMID: 31552133; PMCID: PMC6746277.
Multifaceted effects of oligodendroglial exosomes on neurons: impact on neuronal firing rate, signal transduction and gene regulation. Fröhlich D, Kuo WP, Frühbeis C, Sun JJ, Zehendner CM, Luhmann HJ, Pinto S, Toedling J, Trotter J, Krämer-Albers EM. Philos Trans R Soc Lond B Biol Sci. 2014 Sep 26;369(1652):20130510. doi: 10.1098/rstb.2013.0510. PMID: 25135971 Free PMC article.
Oligodendroglial Argonaute protein Ago2 associates with molecules of the Mbp mRNA localization machinery and is a downstream target of Fyn kinase. Müller C, Schäfer I, Luhmann HJ, White R.  Front Cell Neurosci. 2015 Aug 25;9:328. doi: 10.3389/fncel.2015.00328. PMID: 26379499; PMCID: PMC4548153.
SncRNA715 Inhibits Schwann Cell Myelin Basic Protein Synthesis. Müller C, Hochhaus NM, Fontana X, Luhmann HJ, White R.  PLoS One. 2015 Aug 28;10(8):e0136900. doi: 10.1371/journal.pone.0136900. PMID: 26317513; PMCID: PMC4552632.
Myelin basic protein synthesis is regulated by small non-coding RNA 715. Bauer NM, Moos C, van Horssen J, Witte M, van der Valk P, Altenhein B, Luhmann HJ, White R. EMBO Rep. 2012 Sep;13(9):827-34. doi: 10.1038/embor.2012.97. Epub 2012 Jun 29. PMID: 22744314; PMCID: PMC3432817.
Funding
Nachwuchsförderprogramm 2017 der Carl-Zeiss-Stiftung (to CM)
Collaborators
Benedikt Kirchner (TUM München)
Former Lab Members
Dominik Fröhlich
Hannah Mende